Terms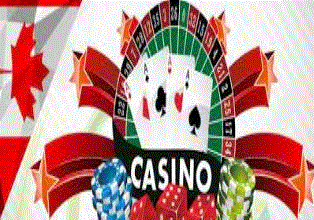 By continuing to remain on this website, you agree to abide by these terms and conditions and you fully accept that these terms form a binding agreement. You may exercise your right to refuse to comply, however choosing to do so means that you must immediately cease the use of this website and its features.
All visitors to CasinosCanadaOnline.com must be over the age of 18. If you are not aged 18 or older, you must immediately discontinue the use of this website. The information contained on this website cannot be taken as legal advice, and if you have any doubts you should refer to the laws and regulations of the country in which you live before continuing to use this website.
CasinosCanadaOnline.com cannot and will not be held liable for any damage or loss resulting from the use of this website, or caused by accessing any third party websites linked to this page. We have no control over the content of any third party website, and also cannot be held liable for any content found on such websites. The presence of a link to a third party website does not constitute an approval or a recommendation.
While we are constantly working to keep our website as current as possible, there remains a chance that information posted may no longer be accurate after the time of publishing, and as such, we cannot guarantee the accuracy of any information found on our website.