Try Some of the Latest Gambling Games in Canada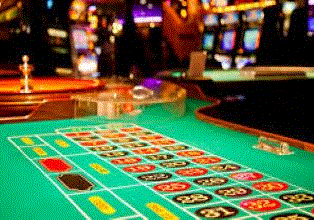 Online gambling is incredibly popular across Canada - and for good reason. The number of casinos serving the area is tremendous, and the selection of games they provide will keep you entertained for months if not years. Software developers consistently release new slots, and these provide ample opportunity to pass the time and win some real cash prizes. Below are some of the latest slots games in Canada today.
Aurora Wilds
Aurora Wilds is a five-reel, 10-line slot machine from Microgaming offering a 96.2% return to player. It has a Native American theme and allows you to place bets ranging from as little as $0.10 to as much as $60. You can win one of four fixed jackpots, including the Grand Jackpot which offers a whopping 2000x your bet - or up to $120,000 in total. It comes with features like expanding wilds, re-spins, scatters, and access to a progressive jackpot that climbs as people around the world play.
Tsai Shen's Gift
If you're into slots with a classic Chinese feel, then Tsai Shen's Gift is one of the latest gambling titles you won't want to miss. This Playtech option is most well-known among players for its incredibly high-definition graphics, but it also offers plenty to see and do as well as its unique Fire Blaze Jackpot. There are five reels and 50 paylines here, and you'll see plenty of wilds and scatters as you go. There is a free spins round that can really help you rack up the winds, and you can also win up to 2000x your stake for some pretty big returns.
Yokozuna Clash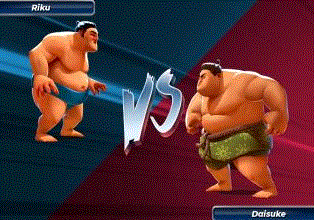 Yggdrasil Gaming is known for its amazing slots games all across Canada, and Yokozuna Clash is the perfect example of the level of quality the company creates. This five-reel, 243-ways game is Sumo-themed, and big spenders will be thrilled to know they can wager up to $125 per spin. With a jackpot that pays 3440x your wager, that's up to $430,000 you can win all in one go. Features include wilds, scatters, and combo symbols that boost your rewards per spin significantly.
Gemmed
Betsoft is also quite popular across Canada, and for very good reason. Their newest release, Gemmed, focuses on Lukus Gembreaker, a gem mining master, and his determination to get tons of gems. This title offers up a unique 9x9 game grid with nine reels and 81 paylines. Each grid offers its own unique chances to win, so that means you always have nine separate sets of reels spinning. It's something that Betsoft has truly mastered in their time in the industry, so if you're looking for the latest games that aren't like the rest, Gemmed fits the bill.
Volcano Queen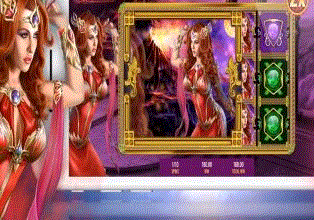 Last, but certainly not least, Volcano Queen is one of a handful of new IGT games you have to see to believe. With a gorgeous and fantastical medieval feel spread over five reels and 30 paylines, this game is as captivating as it is exciting. You can bet anywhere from $0.60 to $9 per spin, which makes it ideal for players on budgets, and it boasts outstanding progressive jackpots that can climb indefinitely based on the number of people playing it. Re-spins, wilds, and bonus games round out the fun in the Volcano Queen title.
Not all of the latest gambling games in Canada are created equal, and some certainly stand out from their competitors. These five amazing one-armed bandits offer something completely unique, so if you are looking for a new way to pass the time and win some big bucks, any one of them should do the trick.