Choosing the Best Funding Options for Your Needs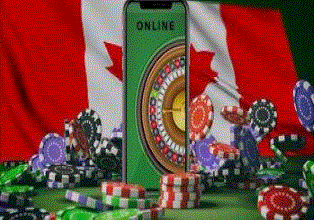 If you want to play your favorites in an online casino, then you'll need to decide what method you want to use for funding your account. Most venues offer numerous options, and it will be up to you to choose the one that best suits your needs. Below, you can learn more about the most popular choices and the benefits they can offer you.
The Most Popular Options for Funding Your Account
Depending on the venue you choose to visit, you will find a number of payment methods available to you. These include:
Credit or Debit Card - Funding your account with a VISA or MasterCard debit or credit card is much like using your card to shop online. You simply enter the card number, expiry date, and security code as well as your billing information, then specify the amount to deposit.
EFT or Bank Wire - In some cases, you might also be able to provide bank account information to process an EFT or bank wire. This may be faster than a credit or debit card purchase, and in most cases, a direct bank transfer is also more secure.
Mobile or Online Wallets - Last, but most certainly not least, many of today's casinos offer numerous online wallet funding options. These are excellent for protecting your privacy since the venue will never have access to your bank or card information. There are numerous wallets out there, including PayPal, Neteller, Skrill, EntroPay, and others.
Casino Funding Method Bonuses
Aside from choosing the funding option that works best for your needs and privacy concerns, you might also consider choosing a casino deposit method based on the bonus you can receive. Many of today's casinos save a great deal of money with very specific companies, and in order to entice you to use those companies, they offer an additional bonus. For example, when making a deposit, you might see text that entices you to use Neteller to make your next deposit for an additional 5% match. Though it is a relatively small amount of money, every little bit helps, so consider using the payment method associated with any bonuses.
Safety and Privacy Concerns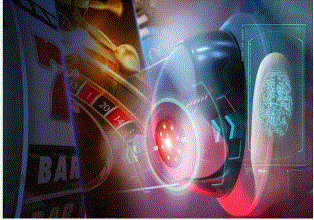 Your privacy and online safety are very important, especially in today's world where data breaches seem to occur all the time. It is up to you as a consumer to decide which of the funding options above will provide you with the most security. For the most part, consumers tend to choose options like Skrill or PayPal because these provide an extra layer of safety. You provide your bank or card information to the wallet service, and then the wallet service translates your payment to the casino - all without ever sharing your data. What's more, many of these companies have built-in fraud protection so you can feel confident every time you make a deposit.
Depending on the casino, the list of available payment options may be quite long. As a consumer, it is up to you to do your research and find the one that appeals to your sense of privacy, security, and convenience the most. While it may be relatively easy to type in your credit card number, and while the transaction itself may be secure, mobile or online wallet services offer additional protections, and that's why they are so incredibly popular among today's gamblers.